42. The Effect of milk on Bubble Tea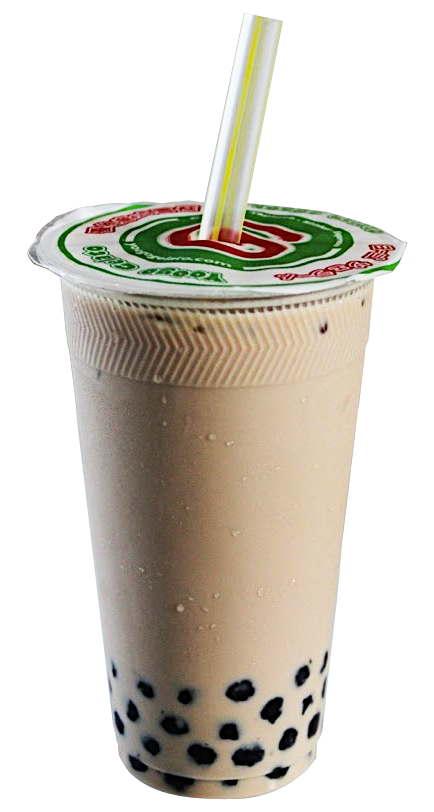 Addition of milk on health effect of bubble tea
Tea is a popular beverage worldwide, with numerous well-known health benefits, such as its anti-aging and anti-cancer properties which can mainly be attributed to its antioxidant content. In recent years, the popularity of bubble tea has been on the rise. Many people love drinking bubble tea but are trying to cut back on consumption due to its unhealthiness – mainly its high sugar and dairy content. Many advertisements on social media, with bubble tea companies touting and taking advantage of the health benefits of tea so as to market their products as healthy. However, an article stated that milk has an inhibitory effect on polyphenols1 (responsible for the health benefits of tea). If this was true, it would mean that bubble tea is just chock-full of empty calories as even the antioxidant properties of tea are counteracted by the addition of milk. As seen in various artciels, it found that the nutritional impact of adding milk to tea is a controversial debate among the scientific community, although majority of the studies published conclude that it has a detrimental effect.
Milk and its interaction with tannins in tea
Tannins are water-soluble polyphenols naturally present in plants, and their antioxidant properties have been shown to display anticarcinogenic and antimutagenic effects, which are important in preventing cellular oxidative stress, and in turn reducing risk of cancer. This property of tea has inspired numerous studies due to the global increase in incidence of cancer. Tannins are the most abundant antioxidants consumed in the human diet, and black tea, such as Da Hong Pao are very rich sources.
It has been found that addition of milk to tea causes interactions between tea polyphenols and milk protein. Whey proteins and casein micelles in milk exhibit a great affinity to polyphenols (especially casein), therefore binding to them via hydrogen bonds between the peptide carbonyl (C=O) and the phenolic hydroxyl (OH), along with other interactions between the phenolic rings and hydrophobic amino acid residues. This kind of binding reduces the antioxidant activity of tea. In our chemistry tuition, our principal tutor, Mr Jacky Wong would be covering in details the different types of intermolecular forces of attraction so as to help you better understand how they play a part in food chemistry.
Determination of tannin content using redox titration
To determine tannin content in pure Da Hong Pao tea, various concentrations of milk is added. This is done via redox titration using standardized KMnO4 as the titrant. Redox titration forms an important part of the 'A' level syllabus and this topic is usually covered in JC1 by our very experienced chemistry tutor. KMnO4 is a strong oxidising agent and is suitable for titration as it changes from purple to colorless from alkaline to acidic solutions. The volume and concentration of KMnO4 needed for the titration can be used to calculate the amount of tannin in the various tea samples of unknown tannin content through known stoichiometric relationships linking the titrant and the analytes. KMnO4 oxidizes the hydroxyl (OH) groups in tannins, enabling determination of the amount tannins in tea through redox titration.
Click HERE to read next
Chemistry Tuition Singapore @ MY CHEM CAFE
Principal Chemistry Tutor: Mr. Jacky Wong